Before we start explaining about our Market Access consulting the first thing an international company who wants to enter the UK market needs to do is to ask itself the following questions, which form part of our UK reediness checklist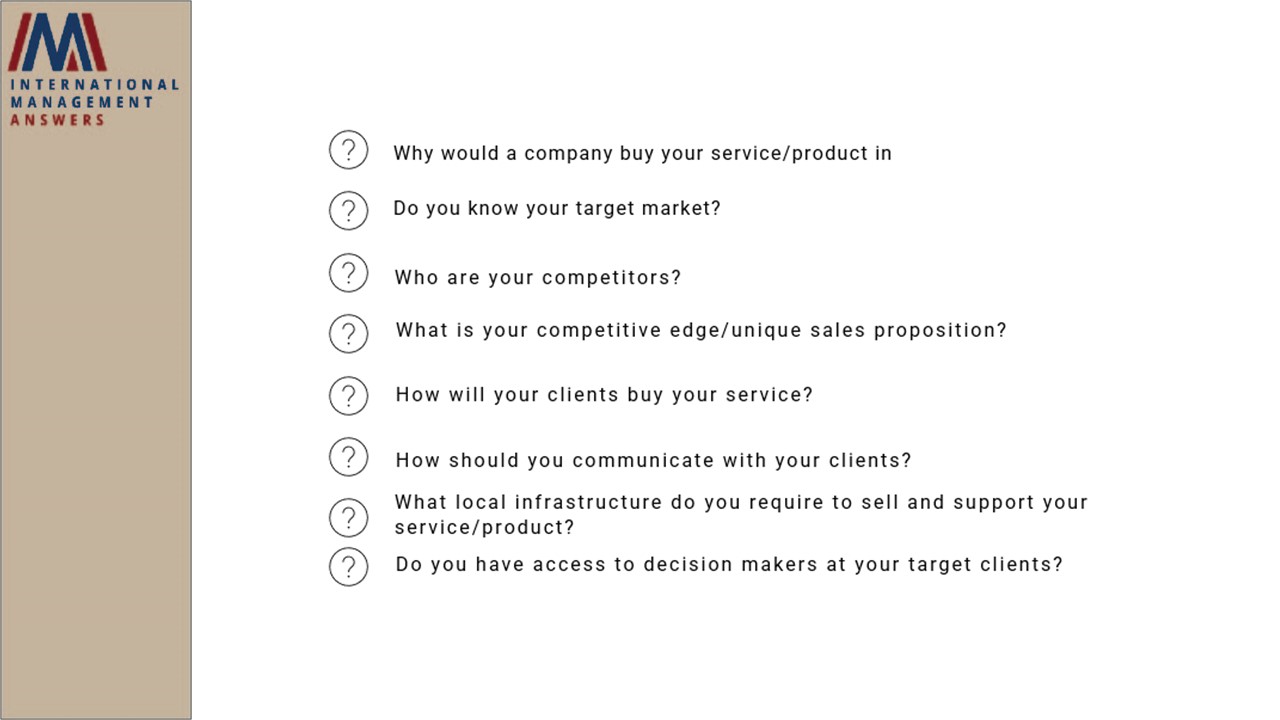 If you're able to confidently answer the above questions, you don't need IMA's Market Access consulting; however, if you are struggling with these questions, please read on!
Clients use our Market Access consulting to identify opportunities and pitfalls in the UK in advance of committing time and investment in entering the UK market. The purpose of IMA's research is to speak with prospective clients to identify all of the answers posed previously. 
As a result of our work clients will have an understanding of: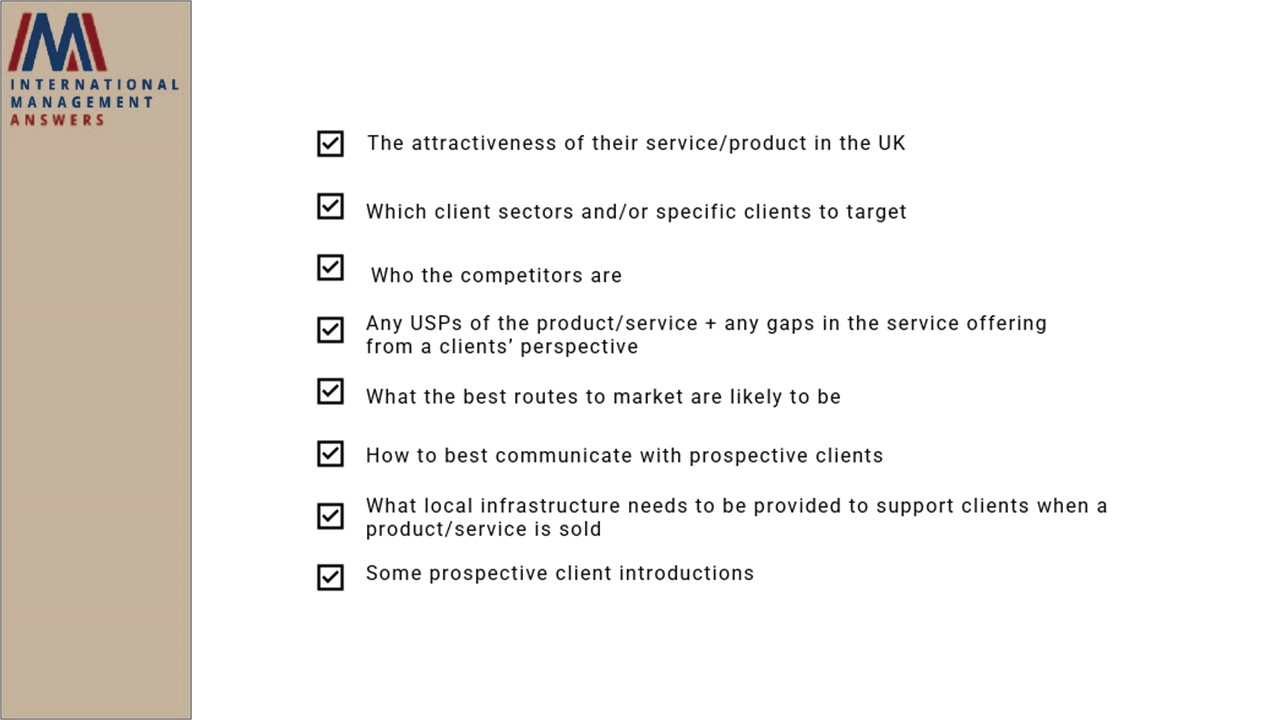 We approach the market by using independent consultants/interim managers who come from our client's target market.  These consultants will be able to answer many of the above questions plus they will have former colleagues and peers from across the chosen sector/industry to contact for their feedback.
Typical Market Access projects take between 10 and 15 days to deliver and the cost is typically between £14,000 – £20,000.