The Directors of IMA currently provide a local UK Director solution for a small number of international scale-ups and can offer this service to additional international clients, who are looking to establish a UK subsidiary company.
Why is a Local UK Director needed?
The reason an international company needs a UK resident as a Local Director when establishing a UK subsidiary company is that UK insurers, banks, accountants, lawyers etc. will do a search through Companies House ( https://www.gov.uk/get-information-about-a-company) and their expectation will be to see a competent UK based Director listed. If a Director isn't listed, it's likely to cause significant delays or stop a company from becoming established in the UK. As an example, UK insurance companies require a UK listed Director for them to offer Employer and Public Liability Insurance – both insurances are required by Law in order to operate in the UK. Similarly, reputable UK banks have a requirement for a locally based UK Director as part of their Anti-Money Laundering (AML) checks and this is also the case for most Financial Conduct Authority (FCA) registered companies. Without a UK bank account, it isn't possible to operate in the UK through a UK subsidiary company, as this is required to become registered with HM Revenue & Customs for Value Added Tax (VAT), plus insurers and pension companies will not take on a client without the funds being taken from a UK bank account.
Authorising Officer role
As part of the UK Director roll, there is an option for the Director to work as the company's Authorising Officer, a position which is required by the UK Visa and Immigration (UKVI) service when a Sponsorship Licence is established.
Local Operational Support
Operationally, appointing an experienced UK Director brings valuable local knowledge and expertise, ensuring a smooth entry into the UK market. The UK Director will also possess a deep understanding of local regulations, business practices, and cultural nuances, facilitating effective decision-making and regulatory compliance. The UK Director will also assist with efficient communication and coordination between the parent company and the UK subsidiary, helping bridge any cultural or operational gaps.
How it Works
Employment will be managed through a Director's Service Agreement, and IMA can provide this documentation. As part of the Directorship, the Director will work with the international parent company to establish the UK bank account, all relevant insurances, employee benefits and employment contracts, office space and any other local requirements, which might include leasing vehicles, sourcing IT through to providing
operational guidance for the UK business. This assistance is based on IMA's 20 years' experience of supporting international businesses in the UK and the trusted network of suppliers the company has worked with during this time, which includes Banks, Accountants, Insurance and Benefits brokers and an array of other specialist suppliers.
The Local Director will either be added to the subsidiary company's monthly payroll, or the monthly fee can be invoiced each month – payment terms are 7 days.
Costs
The Directors of IMA charge £750 per month for up to 5 hours support per month. Any time spent over this will be billed through IMA at £150 per hour + VAT. The £750 wage is below the UK Government's Employer's National Insurance threshold, so this is the only cost of employment. There is a 6-month termination clause as part of this agreement.
Conclusion
Overall, a Local UK Director significantly enhances the chances of success and growth for an international company in the UK market and speeds it's time for market entry.
For further information, please contact Nigel Taylor, Managing Director at ntaylor@managementanswers.co.uk or on +44 (0)20 8966 9222 or mobile +44 (0)7887 802112.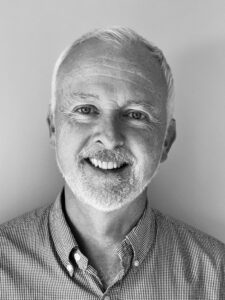 NIGEL TAYLOR
Managing Director & Founder
Email ntaylor@managementanswers.co.uk
Mobile phone +44 (0)7887 802112