At IMA, we have been delivering Executive Search for 12 years and over this time we have seen everything and I thought it would be useful to share our experience and to provide tips on how to conduct an effective Executive Search:




1. Get the Job Description right – THE most important thing you'll do is write down what you want the individual to deliver. DON'T use old job descriptions or scour the internet to find something similar as every recruiting decision you make should hang off this document!!

2. Make sure you involve the Line Manager, HR and colleagues who interact with this position in getting the job description right.

3. Before wasting your money on external recruitment, have a really good look inside your own Company to make sure there's nobody who's ideal for the role – recruiting internally is great for moral, it's quick and you get a tried and trusted employee at zero recruitment cost!

4. Use your own network/employees to identify potential external candidates. A trawl and advert on LinkedIn is also a good and cheap way of identifying potential candidates.

5. Make sure you use a recruiter who understands the role, your sector and ideally has some operational understanding of the position – we believe in the phrase "using poachers turned gamekeepers"! A good recruiter will challenge the job description and make valuable additions to the specification.

6. Develop a "sales story" to attract candidates, the whole reason for using an Executive Search firm is to dislodge happy employees by offering them something better – your recruiter should help you with this!

7. Make sure your remuneration is adequate, you typically get what you pay for and trying to do things on the cheap is a recipe for disaster as the new employee will either move on quickly or feel aggrieved. Benchmarking is a simple exercise and your recruiter should help you with this.

8. Have a timeline for interviewing and stick to it! Nothing is more annoying for candidates and it can put them off from joining you if they think you're disorganised and unengaged with the process.

9. Use behavioural profiling to support the recruitment process, this is highly effective and different jobs have different traits and requirements. For example, if someone has low "compliance" they won't be best equipped for a role which has a lot of detail work, similarly, a Sales Director with low "influencing" skills won't be able to lead sales.

10. Make all interviewing competency focused, based on the job specification. Creating a matrix to score candidates against (based on the job description) and having a series of set questions will allow you to compare one candidate against the next and this will result in the right candidate being chosen.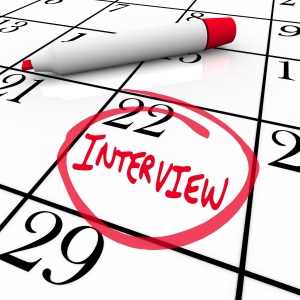 We have a passion for delivering truly exceptional Executive Search and if you haven't found someone by point 4 we'd be delighted to hear from you.

Nigel Taylor, Managing Director and Founder of International Management Answers (IMA)