A new system of flexible shared parental leave (SPL) is to be introduced in 2015. It has been described as an "utter nightmare" for employers, but what's the less talked about catch for employees?

An overhaul.

For some time now the government has been talking about overhauling the rights of parents to take time off work following the birth of a child. The current system is regarded as antiquated and doesn't do enough to help new fathers. To the disgust of many employers, it's been confirmed that flexible shared parental leave (SPL) is to be introduced in 2015 in England, Scotland and Wales.

How will it work?

When this happens a new mother will be able to convert the majority of her 52 weeks' statutory maternity leave into SPL. Whilst the first two weeks must remain as compulsory maternity leave, she and her partner will be able to share the remaining 50 weeks' between them. Although they may choose whether to take this SPL at the same time, in turns or in different blocks, each of them will be limited to a maximum of three blocks.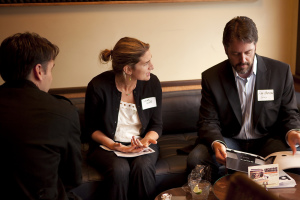 Catch for employees.

Understandably, this new regime has come under fire. However, there are a few massive negatives for employees which haven't been made clear. Firstly, SPL is only going to be available to parents who:
(1) are both working;
(2) both have primary care responsibility for the child; and
(3) have each been employed continuously by their employer for 26 out of the 66 weeks preceding the baby's due date.
Therefore, if a new mother wasn't in work before her child was born, her partner won't be able to request SPL from you.

Note. When it comes to pay during SPL, there are to be no enhanced statutory rights for employees. The parents will have to share what would have been the woman's entitlement to statutory maternity pay (SMP) between them. In order to invoke SPL the woman will have to formally end her statutory maternity leave and waive her right to SMP. It's likely that many employees probably won't want to do this, so it's difficult to see how the majority of parents will be able to afford to take SPL.

Not only will SPL have strict eligibility criteria, e.g. both parents need to be in work, the woman must formally end her statutory maternity leave before it can take effect. You should ensure your staff are aware of this.